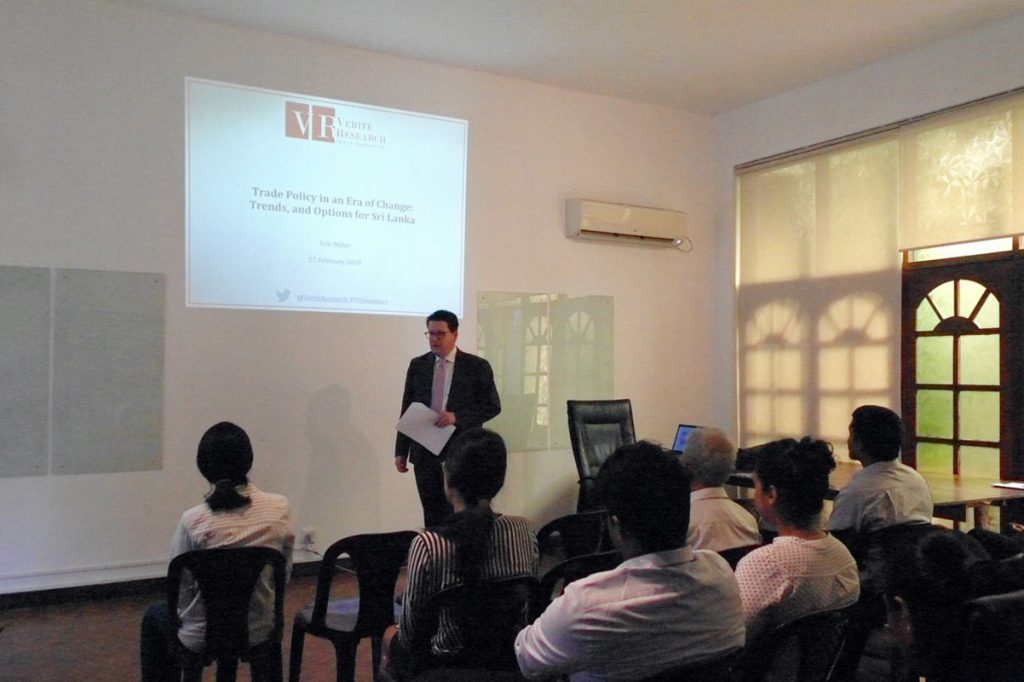 Presenter: Eric Miller
World trade and the agreements that underpin it is in flux. NAFTA is being renegotiated and the Trans-Pacific Partnership is advancing without the United States. Concurrently, China is advancing its economic influence by leaps and bounds while countries around the world explore responses ranging from trade remedy actions to foreign investment reviews. Meanwhile, the World Trade Organization plods along, facing increasing challenges.
From his vantage point at the Woodrow Wilson Center in Washington and the Canadian Global Affairs Institute in Ottawa, Mr. Miller provided an overview of the key trends in international trade and offered suggestions on how Sri Lanka should consider shaping its trade policy in this brave new commercial world.