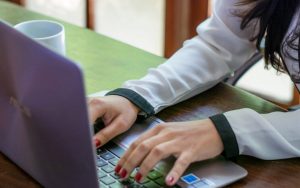 Verité Research is a private think tank in Colombo that conducts research in Economics, Politics, Law and Media. We offer our staff an inter-disciplinary research environment and direct exposure to the work and management of the organisation.
The Media Research team offers its researchers the opportunity to learn and engage in a range of interesting topics such as media ethics, media ownership and the gaps between Sinhala, English and Tamil press reporting.
The Verité Research Media Team is looking to hire an Analyst.
We encourage you to apply for this position if you have a good understanding and knowledge of Sri Lankan current affairs, are passionate about media and politics and are interested in engaging in current socio – political issues.
Requirements include:
Special degree in Sociology
Excellent command of English and Sinhala
Strong writing and analytical skills
Interest in local politics and media
Ability to work independently and supervise others
2 years of previous work experience in a relevant field
Send in your CV and Cover Letter to work@veriteresearch.org
Deadline: 15th May 2020