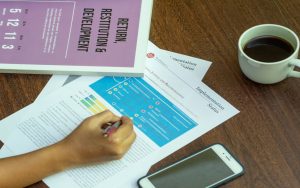 Verité Research is a private think tank in Colombo that conducts research in Economics, Politics, Law and Media.
At Verité Research, we offer our staff an interdisciplinary research environment and direct exposure to the work and management of the organisation.
We are looking to hire an Assistant Analyst to join our Legal Research Team
3 reasons you should apply to Verité:

1. You will develop skills in research, writing, communication and critical thinking
2. You will be mentored by a dynamic group of experts from the fields of Economics, Law and Media
3. You will be a part of an interdisciplinary work environment and be exposed to work from across the organization
In this role, you will:
1. Assist the Legal Research Team in compiling, coordinating and conducting legal analysis on subjects such as human rights & accountability, trade, public finance, and labour law.
2. Be given the opportunity to lead various research assignments and contribute to the public discussion on the law in Sri Lanka.
What we require:

1. Education:
Master's degree in Law
Alternatively, First Class or Second Class (Upper Division) LL.B. degree in combination with one year of relevant professional experience
2. Experience: Minimum 1 year of professional working experience.
Knowledge of the laws and the justice system in Sri Lanka is an essential requirement for this role.
3. Skills:
Excellent analytical, writing and editing skills
Proficiency in Microsoft Office software
Ability to work independently, supervise others and balance working well with a team
4. Languages: Proficiency in English and Sinhala is required (Tamil proficiency would be an added advantage)
Send in your CV to work@veriteresearch.org along with a writing sample and two non-related references.
Deadline: 15 May 2020