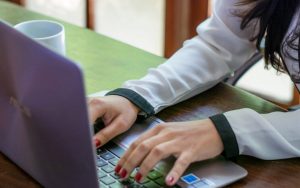 Verité Research is a private think tank based in Colombo that conducts research in Economics, Politics, Law and Media.
At Verité Research, we offer our staff an interdisciplinary research environment and direct exposure to the work and management of the organisation.
We are looking to hire an Assistant Analyst to join our Media Research Team
Here are three reasons you should apply to Verité Research:
You will develop skills in research, writing, communication and critical thinking;
You will be mentored by a dynamic group of experts from the fields of Economics, Law, Politics and Media and;
You will be a part of an interdisciplinary work environment and be exposed to work from across the organisation.
In this role, you will:
Assist the team with the development of concept notes/ proposals;
Collect data and analyse date for both quantitative and qualitative analysis;
Be involved in producing regular socio-political analysis;
Manage assignments and products assigned to you/ the team and;
Design methodologies for research and explore potential new areas for analysis.
What we require:
Education: Degree in Social Sciences, International Relations or related field. A Master's degree will be an added advantage;
Work experience: Minimum of three years work experience in Research, Communications, Journalism and/or similar sectors. Of  the three years, minimum of one year's experience should be in working in a team and providing guidance and/or leadership to unit/subunits;
Skills: Exceptional writing skills in English, strong analytical skills, keen interest in Sri Lankan media and politics, high attention to detail, critical thinking and time management. Administrative skills such as team and process management and;
Languages: Fluency in English and Sinhala or Tamil.
Send in your CV and Cover Letter to work@veriteresearch.org
Deadline: 15 July 2020