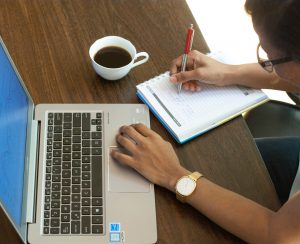 Verité Research is a private think tank based in Colombo that conducts research in Economics, Politics, Law and Media.
At Verité Research, we offer our staff an interdisciplinary research environment and direct exposure to the work and management of the organisation.
3 reasons you should apply to Verité Research:
 You will sharpen your skills in project management, research, communication, and critical thinking.
 You will be mentored by a dynamic group of experts from the fields of Economics, Law and Media.
 You will be a part of an interdisciplinary work environment and be exposed to work from across the organisation.
In this role, you will:
Be responsible for planning, executing, monitoring, and closing assignments/projects. You will be accountable for managing the assignment scope, team, resources and the success of the assignment. This role will include –
Ensuring assignments run smoothly and monitor timely delivery via project dashboards.
In some instances, leading assignments and assuming total accountability for high quality delivery and successful closure.
Assisting in the overall management of assignments of the economics research team including guiding and grooming junior team members.
Developing and executing processes which assist the research teams to deliver.
Being an effective communicator, problem solving and providing timely solutions pro-actively
What we require:
Education: First Class or Second Upper degree in any field. Degrees in Economics, Commerce, Business Management will be an added advantage.
Work experience: 2 to 3 years of experience in management field is an added advantage
Skills: Ability to coordinate, provide leadership and direction, conflict resolution, manage dashboards, project planning and forecasting.
Language Proficiency : Full professional working proficiency in reading, writing and speaking English is required. Professional working proficiency in reading and speaking Sinhala. Language skills will be assessed at the time of short listing.
To apply, please fill out the application form found at https://forms.gle/DDo1ATY9amgm2qsy6
Please note, only applications meeting all requirements will be considered.
For more information please contact work@veriteresearch.org