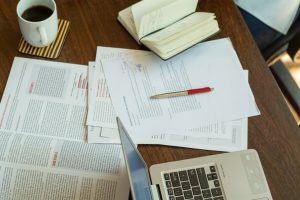 We are looking to hire a Bilingual Research Assistant to join our Media Research Team
Verité Research is a private think tank based in Colombo that conducts research in Economics, Politics, Law and Media. At Verité Research, we offer our staff an interdisciplinary research environment and direct exposure to the work and management of the organisation.
Three reasons you should apply to visit Verité Research:
You will enhance skills in research, writing, communication, and critical thinking.
You will be mentored by a dynamic group of experts from the fields of Economics, Law, Politics and Media.
Within the Media Research Team you will have the opportunity to contribute to groundbreaking research initiatives in areas of Sri Lanka's socio-political affairs, media polarisation, ethical compliance, and factchecking high-level decisionmakers.
See some of our key Media Team initiatives Media Ownership Monitor (MOM) Sri Lanka, Divide, Factcheck.lk, and  The Media Analysis.
In this role you will:
Assist in producing socio-political media analysis
Collect data and conduct research for qualitative and quantitative analysis.
Engage in media monitoring
Manage ongoing research assignments as required.
Provide research support with media products, platforms and research work.
What we require:
Education: First Class or Second Upper degree in Humanities or Social Sciences. Individuals with degrees in politics, journalism/media related studies, sociology, international relations or history are encouraged to apply.
Work experience: A minimum of six months work experience in socio-political research, journalism, communication, and/or similar sectors.
Skills: Exceptional writing skills in Sinhala, the ability to read and analyse Sinhala press, interests in Sri Lankan media and politics, collecting and analysing data, managing databases, attention to detail, critical thinking, and time management. Prior experiences in managing/working with social media platforms with be an added advantage.
Language Proficiency:Full professional proficiency in reading, writing and speaking Sinhala is required.  Working proficiency in reading, writing, and speaking English.
To Apply:
Please fill out the application form found here.
Please note that only applications meeting all the requirements will be considered.
For more information, please contact us at work@veriteresearch.org