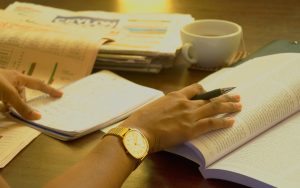 Verité Research is a private think tank based in Colombo that conducts research in Economics, Politics, Law and Media.
At Verité Research, we offer our staff an interdisciplinary research environment and direct exposure to the work and management of the organisation.
3 reasons you should apply to Verité Research:
You will sharpen your skills in research, writing, communication, and critical thinking.
You will be mentored by a dynamic group of experts from the fields of Economics, Law and Media.
You will be a part of an interdisciplinary work environment and be exposed to work from across the organisation.
In this role, you will:
Provide research support to senior staff.
Conduct literature reviews of relevant academic papers, policy reports and government policy documents.
Analyze, manage, clean and create datasets on a range of economic variables and indicators.
Collate and curate data and information from a range of sources such as Department of Census and Statistics, Government departments and Ministries, public and private business and academics and policy experts.
Organize, manage and coordinate logistics around meetings and field research.
Engage in field research, taking detailed notes.
Contribute to analysis and development of research methodologies.
What we require:
Education: First Class or Second Upper degree in any field. Degrees in Economics, Commerce, Business Management will be an added advantage
Work experience: six months to one year work experience will be an added advantage.
Skills: Exceptional writing skills in English and the ability to read and analyze content in Sinhala or Tamil. Ability to critically think and analyze data. Ability to deliver on time under pressure. Proficiency in quantitative and/or qualitative coding software such as STATA, R or SPSS is an added advantage
Language Proficiency : Full professional proficiency  in reading, writing and speaking English is required. Professional working proficiency in reading, writing and speaking Sinhala or Tamil. Language skills will be assessed at the time of short listing.
To apply, please fill out the application form found at https://forms.gle/DDo1ATY9amgm2qsy6
Please note, only applications meeting all requirements will be considered.
For more information please contact work@veriteresearch.org