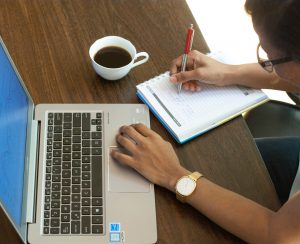 Verité Research is looking to hire a Digital Media Executive to join our Communications Team
Verité Research is a private think tank in Colombo that conducts research in Economics, Politics, Law and Media.
At Verité Research, we offer our staff an interdisciplinary research environment and direct exposure to the work and management of the organisation.
In this role you will:
Create innovative and creative content for existing communications channels
Research new communications practices for outputs to elevate audience reach and engagement
Manage social media communications
Manage daily processes overseeing social media content for platforms such as The Media Analysis, Manthri.lk
Manage and improve the quality and consistency of Verité Research's use of social media
Manage Verité Research's website updates and search engine presence and visibility
Follow up on Verité Research's digital publications of research reports and articles.
Assist in re-packaging research from different teams into forms that suit different media such as tweets, infographics, podcast & radio scripts, news articles etc.,
Disseminate research outputs and information through mailing lists and social media
Assist in event logistics such as guest invitations and coordinating with invitees and attendees
Assist in social media publicity for events
Update Verité Research mailing lists and other communications databases
Assist in writing press releases for Verité Research's external events
Assist in producing background information such as brochures, staff profiles and success stories to inform both the media and the general public about Verité's activities.
What we require:
Education: Degrees in Management, Marketing or any such related field
Experience: A minimum of one year of work experience in a similar or related field would be an added advantage.
Skills and knowledge: 

Analytical mindset and critical thinking
Excellent knowledge of web analytics tools
Skill and experience in creative content writing
Excellent communication and interpersonal skills
Excellent understanding of digital marketing concepts and best practices

Language Proficiency: Full proficiency in reading, writing and speaking English is required. Professional working proficiency in reading, writing, and speaking Sinhala or Tamil. Language skills with assessed at the time of short listing.
To apply:
Please send in your CV to work@veriteresearch.org
Please note, only shortlisted candidates will be contacted.