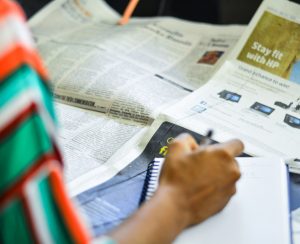 Verité Research is a private think tank based in Colombo that conducts research in Economics, Politics, Law and Media.
At Verité Research, we offer our staff an interdisciplinary research environment and direct exposure to the work and management of the organisation.
We are looking to hire a Media Monitor
3 reasons you should apply to Verité Research:
You will sharpen your skills in research, writing, communication, and critical thinking.
You will be mentored by a dynamic group of experts from the fields of Economics, Law, and Media.
You will be part of an interdisciplinary work environment and be exposed to work from across the organization
Within the Media Research Team you will have the opportunity to contribute to groundbreaking research initiatives in areas of Sri Lanka's socio-political affairs, media polarisation, ethical compliance, and factchecking high-level decision makers. See some of our key Media Team initiatives: MOM Sri Lanka, The Divide, FactCheck.lk, TMA.
In this role, you will:
Monitor Sinhala print and electronic media on a daily basis;
Compile summaries, databases and contribute to analyses;
Assist in understanding political and media landscape.
What we require:
Education and work experience: A degree in social sciences or a related field or 15 years of experience as a researcher and/or media monitor
Skills: Microsoft Word, Excel, Sinhala typing and analytical skills
Language: Strong linguistic skills in Sinhala. Competence in English will be an added advantage.
To apply please fill out the application form found here. Please note that only applications meeting all requirements will be considered.
For more information, please contact us at work@veriteresearch.org