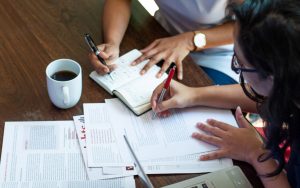 The Media Research team offers its researchers the opportunity to learn and engage in a range of interesting topics such as media ethics, media ownership and the gaps between Sinhala, English and Tamil press reporting.
The Verité Research Media Team is looking to hire a Research Assistant for the Media team.
We encourage you to apply for this position if you have a good understanding and knowledge of Sri Lankan current affairs, are passionate about media and politics and are interested in engaging in current socio – political issues.
Requirements include:
Knowledge of local politics and print media
Interest in reading and analysing the Sinhala press
Able to work under pressure
Degree from the social sciences or humanities field
Prior work experience in research
Fluency in Sinhala and English reading and writing
Prior experience in using social media platforms will be an added advantage
Send in your CV and Cover Letter to work@veriteresearch.org
Deadline: 15th May 2020