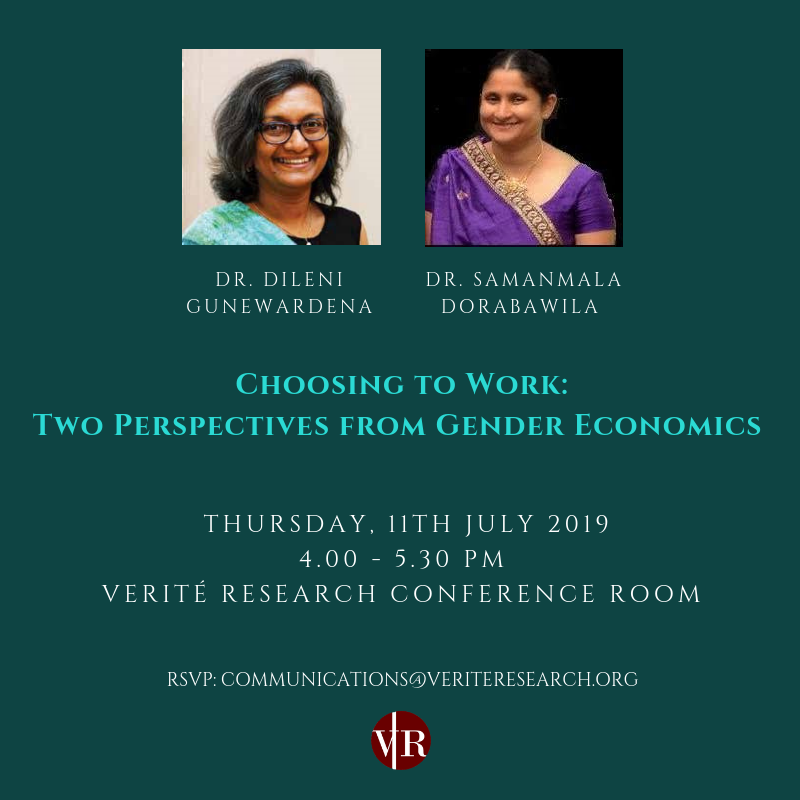 How does schooling and cognitive/noncognitive skills affect employment decisions?
Dr. Dileni Gunewardena
On average, women earn less than men. One possible reason for this is that they are over-represented in low paying jobs in the informal sector or in self-employment, and under-represented in higher paying jobs in formal wage work. This presentation explored how the schooling and skills that men and women possess (cognitive and noncognitive/socio-emotional) influence the decisions they make about joining the work force and the type of employment they seek. It also looked at how these skills affect their earnings, within different types of employment. The speaker's analysis was based on research conducted for a set of middle-income countries, including Sri Lanka.
Work-life balance policies in developing countries
Dr. Samanmala Dorabawila
An average working individual's day revolves around work, family and private life. As such, it is vital to bring about a balance between work and other life activities. Individuals at national and institutional levels have recognised the importance of bringing about a Work-Life Balance (WLB) for their workers. To do this, many countries have implemented different policies. This presentation illustrated how family responsibility enhancing policies are the most effective in helping employers maintain a work-life balance. It further explored why many countries, including Sri Lanka, have low implementation levels when it comes to such policies.
This seminar included an information session on the courses offered by the University of Peradeniya's Postgraduate Institute in Humanities and Social Sciences (PGIHS) in Gender Analysis in Economics.