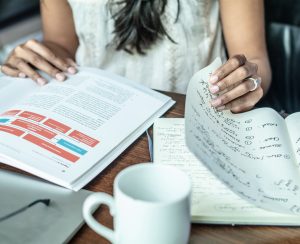 Verité Research is looking to hire a Econometrics / Statistics Research Analyst to join the Economic Research Team.
Verité Research is a private think tank in Colombo that conducts research in Economics, Politics, Law and Media.
At Verité Research, we offer our staff an interdisciplinary research environment and direct exposure to the work and management of the organisation.
Verité follows a hybrid work structure where employees can work remotely or from the office, as needed. This is based on demands of specific tasks and roles. Working from the office is encouraged when working on tasks that require a high degree of collaboration.
3 reasons you should apply to Verité Research:
You will sharpen your skills in research, writing, communication and critical thinking
You will be mentored by a dynamic group of experts from the fields of Economics, Law and Media
You will be a part of an interdisciplinary work environment and be exposed to work from across the organisation
In this role, you will:
Analyse large datasets and time series of relevant market or economic variables to glean insights on trends, patterns, anomalies and errors in data
Analyse requirements and guide developers on implementing quantitative finance models and algorithms
Prototype, design and document mathematical and statistical models used in portfolio risk analytics
Prepare reports and presentations on portfolio risk for senior management and clients
Present data and risk analysis findings and their impact on portfolio positions and recommend remediation steps to risk management seniors
Develop internal risk management frameworks and analytics platforms for model deployment
Adopt best practices for modelling, risk analysis and documentation
Interact proactively and build strong relationships with different stakeholders
Keep abreast of accepted practices and research on quantitative risk analytics through academic literature and respected financial and economic journals
Mentor junior quantitative analysts and conduct training sessions on mathematical modelling, quantitative analytics and risk management
What we require:
Education: A Bachelors Degree in quantitative field (Computer Science, Mathematics, Statistics, Finance, Economics, Engineering).
Work experience: Minimum of six months to one year work experience, would be an added advantage.
Skills: Well versed in R/Python,STATA , with exposure to ML libraries. Working knowledge of Snowflake will be an advantage. A research mindset and strong analytical and problem-solving skills
Language Proficiency : Full professional working proficiency in reading, writing and speaking English is required. Professional working proficiency in reading, writing and speaking Sinhala and/or Tamil.
Send in your CV to, work@veriteresearch.org
Please note, only applications meeting all requirements will be considered.