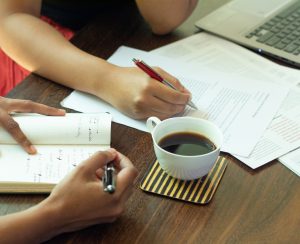 Verité Research is looking to hire a Learning and Development Manager to manage the 'Verité University of Higher Learning' (VRU).
Verité Research is a private think tank in Colombo that conducts research in Economics, Politics, Law and Media.
At Verité Research, we offer our staff an interdisciplinary research environment and direct exposure to the work and management of the organisation.
Verite follows a hybrid work structure where employees can work remotely or from the office, as needed, based on demands of specific tasks. Working from the office is encouraged when working on tasks that require a high degree of collaboration.
What is the role of the VRU?
The university is a supporting and coordinating body for education and training within VR.
Offers VR staff members courses, educational seminars, and training sessions.
Partners with HR to conduct assessments for all staff that enable them to develop their proficiency in various skills or knowledge areas as required by the organisation.
In this role, you will:
Create, design and deliver learning and development solutions to support organisational change and development, using a blend of methodologies including computer based, self managed learning, remote delivery, management cascade, classroom and on job learning as appropriate
Manage the Verité Research Training and Learning Portal that will be central to managing the day-to-day operations of the VRU
Liaise with internal and external resources as and when needed to develop course curricular
Undertake evaluation of all learning and development interventions at between one and three months following the event, and report against agreed KPIs
Contribute to learning and development communications using a variety of mediums
What we require:
Education: Degree in Business Management, Education, or related field. A recognised training qualification will be an added advantage.
Experience: Minimum of 3 years professional working experience and at least a one year in a similar field of learning and development and demonstrable skills is a pre-requisite.
Skills and knowledge: Excellent communication skills, both verbal and written. Computer literate with good Word, Excel and PowerPoint skills.
Demonstrable qualities and competencies: Good interpersonal skills, approachable and flexible, well organised and able to prioritise own workload, a self-starter requiring minimum supervision, ability to create a learning environment and make sound judgements and decisions.
To apply:
Please fill out the application form found at   https://forms.gle/uQjrxRKbbE1cwbCU7
Please note, only applications meeting all requirements will be considered.
For more information, please contact work@veriteresearch.org