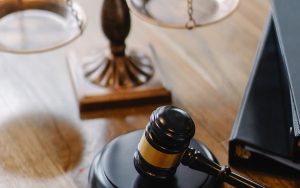 Verité Research is looking to hire a Legal and Policy Researcher to join our Legal Research Practice.
Verité Research is a private think tank in Colombo that conducts research in Economics, Politics, Law and Media.
At Verité Research, we offer our staff an interdisciplinary research environment and direct exposure to the work and management of the organisation.
Verité follows a hybrid work structure where employees can work remotely or from the office, as needed. This is based on demands of specific tasks and roles. Working from the office is encouraged when working on tasks that require a high degree of collaboration.
3 reasons you should apply to Verité:
You will develop skills in conducting in-depth legal research, analytical writing, communication and critical thinking
You will be mentored by a dynamic group of experts from the fields of Law, Economics, and Media and will develop subject-specific knowledge across these areas
You will be part of an interdisciplinary work environment, be exposed to work from across the organization and contribute to Verité's research publications.
In this role, you will:
Assist the Legal Research Practice in compiling legal and international research and conducting legal analysis on diverse matters. This includes subjects and topics such as but not limited to:

Business and human Rights
Market competition
Environmental law
Procurement and large scale infrastructure
Trade and public finance
Justice sector and labour law

As a Legal and policy researcher you will have the opportunity to lead and co-author various research assignments and meaningfully contribute to the public discussion on the legal, regulatory, and policy framework in Sri Lanka.  This includes conducting legal and empirical research and writing on legislative and policy initiatives, communications, and public education.
What we require:
 Education:

A degree in Law.
First or Second Class (Upper Division) LLB degree in combination with one year of relevant professional experience may be accepted in lieu of the Master's degree.

Experience:

Minimum 1 year of professional experience. Demonstrated knowledge of the legal and justice system in Sri Lanka.

Skills:

Conducting legal research work of varying complexity.
Research skills that include drafting, editing, and producing sound legal research and analysis.
Analytical ability and writing skills – specifically the ability to translate complex legal concepts succinctly to a non-legal audience.
Ability to work independently, supervise others and balance working with a team and receiving open feedback from colleagues of different disciplines.
Ability to multi-task, be detail-oriented and work under pressure when necessary or required to meet deadlines in a fast-paced environment.

Languages:

Full professional proficiency in reading, writing, and speaking English is required.
Professional working proficiency in reading, writing, and speaking Sinhala.
Proficiency in reading, writing, and speaking Tamil would be a a strong plus.
Application Requirements:
 CV with three non-related references from the most recent academic and professional experiences where applicable.
Cover letter indicating why you are interested in working with Verité Research and the within the Legal Research Practice in particular.
Unedited writing sample of approximately 800-1000 words in English (if co-authored please indicate as such)
600 word writing sample in Sinhala may also be included in addition.
To apply: Please send in your CV to work@veriteresearch.orgPlease note that only applications meeting all the requirements will be considered
For more information, please contact work@veriteresearch.org