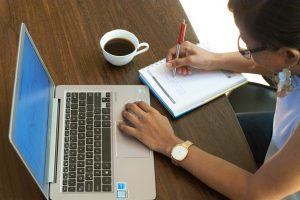 Verité Research is looking to hire a Bilingual Research Communication Specialist to join our Communications Team.
Verité Research is a private think tank in Colombo that conducts research in Economics, Politics, Law and Media.
At Verité Research, we offer our staff an interdisciplinary research environment and direct exposure to the work and management of the organisation.
Verité follows a hybrid work structure where employees can work remotely or from the office, as needed. This is based on demands of specific tasks and roles. Working from the office is encouraged when working on tasks that require a high degree of collaboration.
In this role, you will:
Provide leadership and take ownership of ensuring research and communication outputs translated from English to Sinhala/ Tamil is of high quality.
Write press releases and short articles in Sinhala/ Tamil to be published in print and social media.
Liaise with Sinhala/ Tamil medium mainstream and social media personnel and work closely with the communications team.
Provide in-house translation support for quick turnaround outputs.
Act as an English/ Tamil translator/presenter at events organised by Verité Research as and when required.
Support research team in conducting interviews and focus group discussions in Sinhala/ Tamil and transcribing/translating interviews/discussions into English.
What we require:
 Education: Bachelor's Degree in English, Technical Communications, or Economics would be an added advantage. Work experience: Minimum one years' experience in a similar capacity would be an added advantage.
Work Experience: Minimum one years' experience in a similar capacity would be an added advantage.
Skills:

Exceptional writing skills in Sinhala/Tamil
Exceptional time management skills and ability to complete tasks in timely and efficient manner.
Create and support an environment which fosters teamwork and cooperation.
Willingness to take ownership for wide-ranging responsibilities.
Excellent understanding of digital marketing concepts and best practices.
Working Proficiency in Microsoft packages (especially MS Word)

Languages:

Full professional proficiency in reading, writing, and speaking English is required.
Professional working proficiency in reading, writing, and speaking Sinhala or Tamil
Language skills will be assessed at the time of short listing.
To apply: Send in your CV and Cover letter to work@veriteresearch.org
Please note that only shortlisted candidates will be contacted.