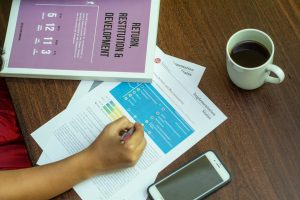 Verité Research is a private think tank based in Colombo that conducts research in Economics, Politics, Law and Media.
At Verité Research, we offer our staff an interdisciplinary research environment and direct exposure to the work and management of the organisation.
We are looking to hire a Bilingual Research Assistant to join our Parliamentary Research Team
3 reasons you should apply to Verité Research:
 You will sharpen your skills in project management, research, communication, and critical thinking.
 You will be mentored by a dynamic group of experts from the fields of Economics, Law, Media and Politics.
 You will be a part of an interdisciplinary work environment and be exposed to work from across the organisation.
In the Parliamentary Research Team, you will be engaging in profiling the actions and activities of the Members of the Parliament in Sri Lanka and creating accountability between MPs and their electorates.
You will contribute to promoting transparency and good governance to improve Sri Lanka's democratic framework. Manthri.lk is our pioneering trilingual website providing the platform to reach out to the public.
In this role, you will:
Collate and curate parliamentary data and information
Create, manage and analyze datasets and maintain relevant databases
Provide the Manthri.lk platform with up-to-date data and assist in qualitative and quantitative data analysis.
Assist in managing and coordinating the achievement of assignment deliverables.
Undertake in assignment reporting
What we require:
Education: A degree in the Social Sciences and/or Statistics.
An understanding of and an interest in Sri Lankan politics.
Work experience: Minimum of 1 year work experience in research or related field.
Skills: Exceptional writing skill in English or Sinhala, excellent working knowledge in MS Excel and MS PowerPoint, knowledge in SPSS will be an added advantage.
Language Proficiency : Full  professional  proficiency in reading, writing and speaking English or Sinhala is required. Professional working proficiency in reading, writing and speaking of the second language; English, Sinhala or Tamil. Language skills will be assessed at the time of short listing.
To apply: Please send in your CV and Cover Letter to work@veriteresearch.org
Please note, only shortlisted candidates will be contacted.