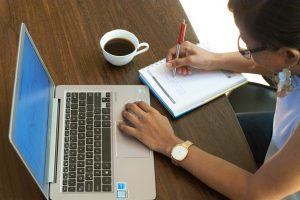 Verité Research is looking to hire a Politics and Media Analytical Writer!
Verité Research is a private think tank in Colombo that conducts research in Economics, Politics, Law and Media.
At Verité Research, we offer our staff an interdisciplinary research environment and direct exposure to the work and management of the organisation.
Verité follows a hybrid work structure where employees can work remotely or from the office, as needed. This is based on demands of specific tasks and roles. Working from the office is encouraged when working on tasks that require a high degree of collaboration.
Here are 3 reasons you should apply to Verité:
You will use your writing skills to communicate impactful research as well as give you the opportunity to enhance your research and critical thinking skills
You will be mentored by a dynamic group of experts from the fields of Media, Economics, Law, and Politics.
Within the Media Research Team, you will have the opportunity to contribute to groundbreaking research initiatives in areas that include but are not limited to Sri Lanka's socio-political affairs, media polarisation, ethical compliance, and fact checking high-level decisionmakers.
You will provide support to understand media narratives and drive vigorous research and cutting-edge analyses.
See some of our key Media Team initiatives MOM Sri Lanka, Factcheck.lk, TMA and EthicsEye.
In this role, you will:
Carry out content analysis and produce in-depth research on socio-political issues in the country, which are analysed through a Sri Lankan media lens.
Edit and review analytical pieces, which focus on political, economic and media related issues.
Design and develop methodologies for new research initiatives to collect data and conduct research for qualitative and quantitative analysis
Analyse and write concise analytical briefs
Manage and provide research guidance to teams working on assignments or products assigned to you in consultation with the organisation.
Provide administrative support when required
Assist with securing potential research opportunities by developing concept notes/ proposals.
What we require:
 Education:

First Class or Second Upper degree in English Literature

Work Experience:

Minimum of one year work experience in research, communications, journalism or similar sectors.

Skills:

Exception writing skills in English and the ability to read and comprehend content in Sinhala or Tamil.
Ability to present compelling and clear analysis for a general audience
Keen interest in Sri Lanka media and socio-political landscape will be an added advantage
Exceptional time management skills and the ability to complete tasks in a timely and efficient manner.
Create and support an environment which fosters teamwork and cooperation.
Willingness to take an ownership for wide-ranging responsibilities.

Languages:

Full professional proficiency in reading, writing, and speaking English is required.
Professional working proficiency in reading, writing, and speaking Sinhala and/or Tamil
Language skills will be assessed at the time of shortlisting.
To apply: Please send in your CV to work@veriteresearch.org
You may email us at work@veriteresearch.org for any further inquiries regarding your application. If inquiring about a specific vacancy, please include the name of the vacancy clearly within the subject line.
Please note, only shortlisted candidates will be contacted.